Email recognition
Introduction
Print&Share can search the document for all possible email addresses. Depending on the settings, all addresses or just the first one, will be entered in the "To" field. You can also specify which addresses should be entered in the Cc and/or Bcc entry fields.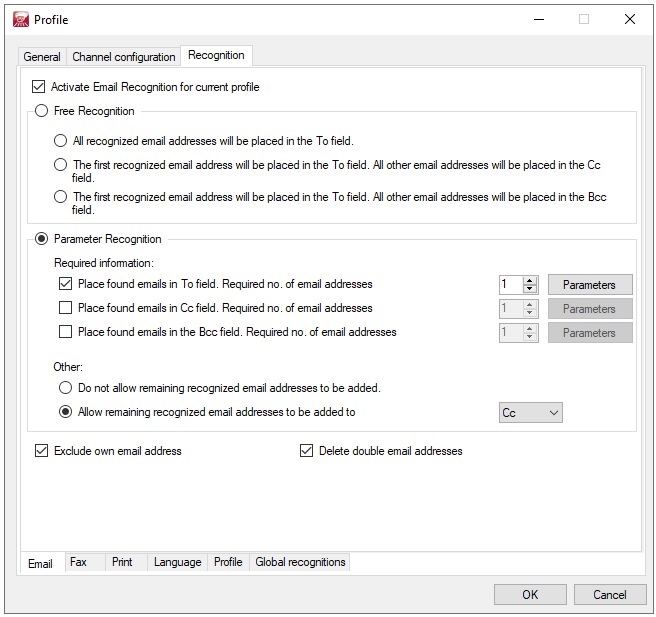 Parameter Recognition
If you do not want Print&Share to specify which email addresses appear in the "To" and "Cc" entry fields, then you can make specific settings with parameters to determine this yourself. If your own email address appears on the print, you can also specify not to use this by checking the [Exclude own email address] check box. You must have specified your email address in the user information to be able to do this though.