Backup and restore
Backup / Restore
The button [Change] in the upper right corner of the Print&Share window will take you to the profile overview. You can use the button [Backup] for saving your profiles, or to place these back.

You can determine whether you would like to include the profiles, configuration settings and your user settings in the backup.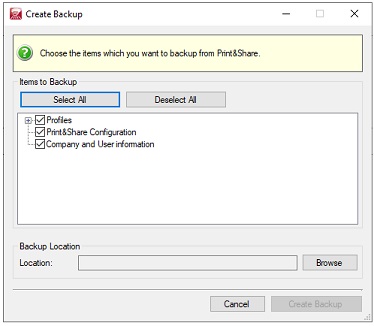 When you are restoring a backup you will be able to select which items you wish to restore and if you want to keep or remove existing profiles.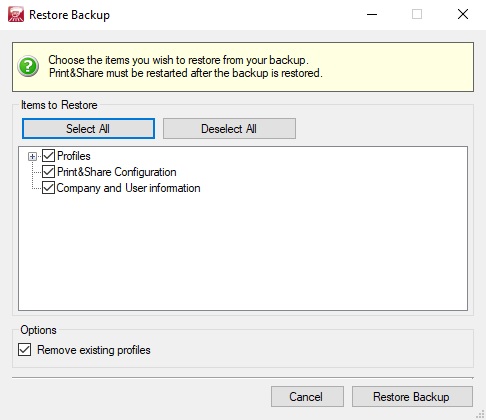 It is recommended to create a backup at regular intervals of time.